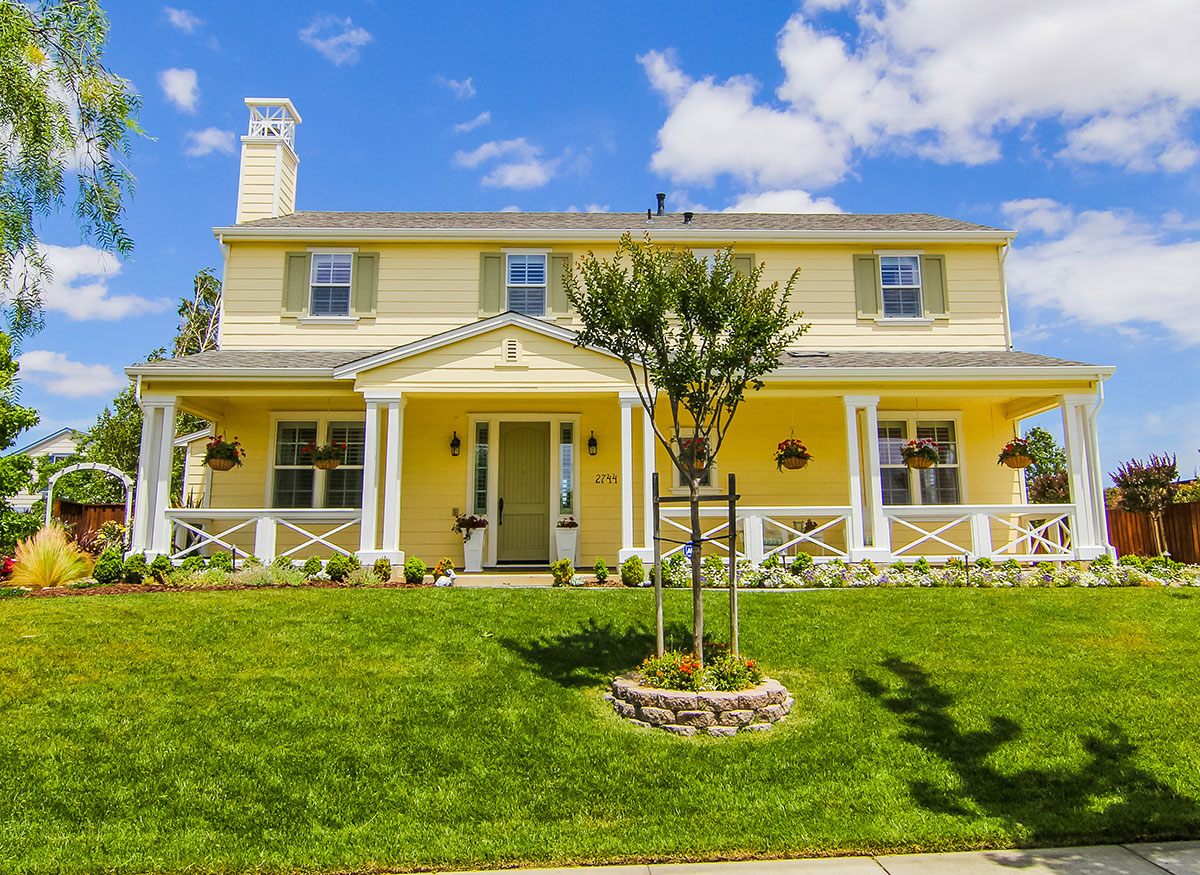 Why Buy With Us?
The Florida Real Estate is one of the most attractive markets in North America with over 260 days of sunshine, a generally warm to sub-tropical climate and temperatures averaging yearlong 80°F or 27°C. Florida is an international hub thanks to excellent infrastructures such as numerous international airports serving South and Central America, Europe and the rest of North America. Dynamic cities and leading industries draw savvy businessmen, partygoers, families, active retirees and tourists. Florida is the second largest touristic area in the world. There are fun activities for everyone to enjoy from relaxing at the beach, water-sporting, golfing, playing tennis or simply going in town for vibrant entertainment and some of the world's finest shopping and international eateries.
I provide comprehensive assistance throughout the multicultural State of Florida in Spanish, French, Portuguese and English. My goal is to help you find a unique home and realize true business opportunities that match your lifestyle. Not only do I feature award-winning properties such as condominiums, estates, villas and homes but I also offer made-to-measure international consulting as well as property management solutions and commercial properties from income producing, NNN leases and raw land development.
Your first point of meaningful contact before buying, either in your home country or from the convenience of your mobile phone, tablet or computer shall be a one of a kind experience. I will help you assess your needs and negotiate in your own language throughout the purchasing process from the preliminary study of your project to the actual finding to ensure successful closing.
---
Homes For Sale
Many IDX providers allow you to create saved searches to link to. This can be for homes based on price range or property characteristics.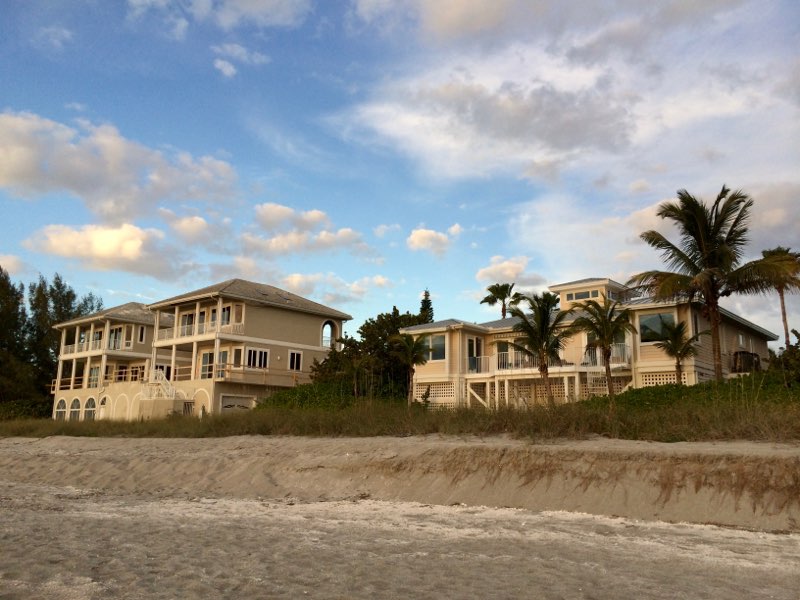 Pre-Approval and Loan
What is the importance of getting pre-approved for a mortgage? How do you go about getting pre-approved?
A pre-approval is a formal letter from a bank or financial institution that will state how much you can afford, and will usually be less than 30 days old. Think of it as an introduction letter showing your ability to buy and your seriousness to a prospective seller.
Usually your banker will provide this letter by email in a pdf format that you can forward to me.
Don't forget this is not a commitment letter which will require a full application, credit history and complete financial background check.
Knowing the type of loans available to you are also very important. Below I have created a quick reference guide:
Fixed Rate Mortgages: Payments remain the same for the the life of the loan
Types
15-year
30-year
Advantages
Predictable
Housing cost remains unaffected by interest rate changes and inflation.
Adjustable Rate Mortgages (ARMS): Payments increase or decrease on a regular schedule with changes in interest rates; increases subject to limits
Types
Balloon Mortgage– Offers very low rates for an Initial period of time (usually 5, 7, or 10 years); when time has elapsed, the balance is clue or refinanced (though not automatically)
Two-Step Mortgage– Interest rate adjusts only once and remains the same for the life of the loan ARMS linked to a specific index or margin
Advantages
Generally offer lower initial interest rates
Monthly payments can be lower
May allow borrower to qualify for a larger loan amount
WHEN DO ARMS MAKE SENSE?
An ARM may make sense if you are confident that your income will increase steadily over the years or if you anticipate a move in the near future and aren't concerned about potential increases in interest rates. For instance a resident doctor knows that when he or she will get full tenure he or she will make a much higher income.
WHAT ARE THE ADVANTAGES OF 15- AND 30-YEAR LOAN TERMS?
30-Year:
In the first 23 years of the loan, more interest is paid off than principal, meaning larger tax deductions. As inflation and costs of living increase, mortgage payments become a smaller part of overall expenses.
15-year:
Loan is usually made at a lower interest rate.
Equity is built faster because early payments pay more principal.
The lender will consider your debt-to-income ratio to qualify you. This is a comparison of your gross (pre-tax) income to housing and non-housing expenses. Non-housing expenses include such long-term debts as car or student loan payments, alimony, or child support. According to the FHA, monthly mortgage payments should be no more than 29% of gross income, while the mortgage payment, combined with non-housing expenses, should total no more than 41% of income. The lender also considers cash available for down payment and closing costs, credit history, etc. when determining your maximum loan amount.
Escrow and Closing Costs
What is escrow? Are there any closing costs that buyers should be aware of? What is the process of purchasing a home?
Escrow – when a neutral third party holds documents and money for a real estate transaction and ensures that all conditions of a sale are met. It can be your attorney or closing agent. This special account is used to hold your earnest deposit payments, down-payment, reserves, property taxes and insurance that may be required by your lender. Cash purchase are much more streamlined and give you more flexibility.
The amount of money that you will be required to come up with at escrow depends on a number of factors, including the cost of the house and the type of mortgage you get. In general, you need to come up with enough money to cover three costs: earnest money – the deposit you make on the home when you submit your offer, to prove to the seller that you are serious about wanting to buy the house; the down payment, a percentage of the cost of the home that you must pay when you go to settlement; and closing costs, the costs associated with processing the paperwork to buy a house and any origination or lending fee assessed by your bank.
When you make an offer on a home, I will advise you to put your earnest money into an escrow account with your attorney to show your seriousness when you are ready to make your offer. If the offer is accepted, your earnest money will be applied to the down payment or closing costs. If your offer is not accepted, your money will be returned to you. The amount of your earnest money varies but should be substantial to reflect your interest. If the market is bullish the highest deposit will put your offer in front of others. In a declining market, fastest closing time and least amount of contingency will enable you to score the highest discount.
The more money you can put into your down payment, the lower your mortgage payments will be. Some types of loans require 10-20% of the purchase price. In order to avoid private mortgage insurance PMI you should have at least 20% down-payment. The bank wants to know you have "skin in the game". For condos banks may not approve higher risk buildings and classify them as non-warrantable meaning it doesn't meet conventional loan guidelines (too many rentals, not enough reserve funds, pending lawsuits against the HOA or too many properties owned by one shareholder). That's why many first-time home buyers turn to HUD's FHA for help. FHA loans require only 3% down – and sometimes less.
Closing costs – which you will pay at settlement – average 3-4% of the price of your home. These costs cover various fees your lender charges and other processing expenses. You can negotiate them hence why you should shop for your loan. I recommend to speak to 4-5 mortgage bankers at least or use a broker. When you apply for your loan, your lender will give you an estimate of the closing costs, so you won't be caught by surprise. Make sure funds are seasoned at least for 60 days in your account and if you are receiving a gift money from friends or family you should document and track the funds. If you buy a HUD home, HUD may pay many of your closing costs.
Home Warranty
What is a home warranty? Is it worth purchasing? Does the seller provide a home warranty as a closing gift?
You can generally purchase one of three kinds of home warranty: a plan for a particular appliance, a plan for all your appliances, or a plan for your appliances and your plumbing and electrical systems. Many limitations apply and non mechanical items are not covered such as roof, windows or structural elements.
Prices may also vary depending on where you live. If appliances are recent or new this may be worth it. Generally speaking I like to negotiate once the inspection report is available so we know what the house really needs. I can negotiate with the seller to obtain a credit at closing for any defective appliances. My experience is that you are better off putting the same money in a savings account and use it when the repair expense arises.
Home Buyer Checklist
Do your homework
Before you start, check that your licensed real estate agent is dully licensed on myfloridalicense.com, this will save you from scam, unnecessary expenses, and discrimination in the process of home buying. Know who you are working with! Good agents are transparent, have your best interest in mind, diligent and will disclose all material facts.
Find out How Much Mortgage Can You Afford
You can save yourself a lot of wheel-spinning if you take a minute to figure out how much mortgage you can afford. Generally, a lender will want your monthly mortgage payment to total no more than 29% of your monthly gross income (that's your monthly income before taxes and other paycheck deductions are taken out.) You also need to consider current loan interest rates. The lower the interest rate, the more expensive the home you'll be able to afford. Follow our tips and use these simple calculators to see how much you can afford in a mortgage payment. Rates are currently at an historical low!
Create Your "Wish List"
Make your Wish List Focus on the features you want in a home: number of bedrooms, baths, pool, 2 car garage, renovated and move-in ready or upper fixer? Knowing what you're looking for will help you focus your search. And it will help me as your real estate broker, too.
Find a Real Estate Broker
You'll want to start searching for a broker as soon as you decide to buy a home. Talk to several and find someone you think you'll be comfortable working closely with. Many of your friends and relatives have probably bought and sold their homes through brokers. You can find out which brokers specialize in the kind of home or the area you want by looking on Zillow or Realtor.com. Ask for their designation, and if they belong to a local trade association or board of Realtor®. Drive through neighborhoods and note the names of brokers on "for sale" signs. When you talk to prospective brokers, ask questions about the areas and types of homes in which you're interested. Do they seem knowledgeable? Most important, is their personal style a good fit with your own? Finding an agent that can speak your native tongue is crucial in understanding the whole process from your point of view. Many things are done differently in the USA and Florida than in your home country. I speak French, Spanish, Portuguese, German and English fluently and have assisted hundred of foreign nationals relocate to the USA. Also, you will always work with me not an assistant or a trainee – you get the attention you deserve and when you call you will always speak to me directly. My team assist me for back office tasks but I am your go to person during the entire process and well beyond.
Mortgages and Homebuying Programs
Many different kinds of mortgages are available to you. Read about them, and make sure you understand the pros and cons of each. I can help you by providing you a list of proven mortgage broker that meets your unique requirements and needs. Not all banks are suited to meet your buying conditions. First time buyers or self-employed buyers need more attention and expertise that I have developed over the years. Foreign nationals do not often qualify under traditional guidelines for mortgages and helping you to meet the right bank, attorney and accountant that specializes in foreign investors will save you time, money and aggrevation. HUD offers some special home buying programs that I know in and out. Also, many local governments offer special homebuying programs to help low-income homebuyers. Shop around – you may be surprised at all your options!
Home Inspection and the power of your report
The home inspection is probably the most important final step to ensure your home has a clean bill of health.
It is an all-encompassing examination of the condition of a home.  The home inspection process should be performed before the sale of the home during the inspection period. It is an inexpensive way to discover the universal condition of your future home.  It will avoid a costly mistake by purchasing a property in need of major repairs.  Even if you think you have found a "dream home," it is a home inspector's responsibility to let you know that your "dream home" may not be just right. Sometime emotions take over rational especially as the buying process can be tedious. My role is to be your support and go to person and keep you on track.
A certified home inspector is a professional who will conduct an inspection of the general condition of the home.  A good home inspection will assist you with a thorough report, with images and test results.  A home may look move in ready, but an inspector will cover features of the house such as electrical wiring, plumbing, roofing, insulation, as well as structural features of the home and may unveil issues that are not noticeable to the buyer's eye.  As a buyer, you are making a vast investment, and it is important to understand exactly what you are purchasing.  A wind mitigation, termite inspection and other structural tests can be conducted.
There are many different types of home inspection processes that you may want to conduct before the purchase of a home. The certified home inspector would inspect the structure, exterior, roof, electrical, plumbing, HVAC, interior, insulation and ventilation.  Once the inspection is completed, the home inspector will generally provide the buyer with a report suggesting any improvements or repairs deemed necessary to bring the home up to current standards.  Home inspections may often reveal problems with a home that could be pricey to fix.  This could be used as a great tool in purchasing negotiations with the seller.  As the buyer you may be able to negotiate the price depending on what the inspector has found.  A buyer could negotiate a credit with the sellers, have the seller pay for repairs before the closing, purchase the home as is, or walk away from the purchase if the issues seem too problematic.
Another home inspection process a buyer may want to have before the purchase of a home would be a termite/wood destroying organism inspection as expressed above.  This certified inspector would check for signs of structural damage caused by wood boring insects.  These insects may cause problems down the road.  A general home inspector may perform this inspection for an additional cost, or recommend a WDO/WDI inspector to the buyer.
A radon inspection is also important when purchasing a home.  Radon is a radioactive gaseous element formed by breakdown of radium, that occurs naturally especially in areas over granite, and is considered hazardous to health.  Radon gas from natural sources can accumulate in homes, especially in confined areas such as attics and basements.  Radon levels fluctuate naturally, therefore testing for high levels is important. A radon test consists of using a radon kit that would be hung or placed in the lowest habitable floor of the house for two to seven days.  After the kit sits for the required amount of time, the inspector sends the kit to a lab for analysis.  If a radon test comes back high, some ways to alleviate the radon could be:  sealing concrete slab floors, basement foundations, and water drainage systems.  This could be a costly fix, suggesting the importance of radon inspections. Some general home inspectors will also do radon testing at an additional cost. It is important you ask your inspector if he performs these inspections, or for recommendations.
Other inspections that you may want before purchasing a home may be well water testing, oil tank testing and septic tank testing.  General home inspectors may be qualified to perform all of these tests and/or inspections for additional fees. It is important that you ask your potential inspector what his/her qualifications may be.
If at all possible, it is recommended to attend your home inspection process.  This is a valuable educational opportunity. Never pass up the chance to see your forthcoming home through the eyes of an expert.  The cost of a home inspection may vary depending upon the size, region, and age of the house.  A home inspection could take anywhere from 2-5 hours, again, depending upon the size and age of the home.  It is not an inspector's responsibility to correct, or repair any potential issues found in the home.  An inspector may recommend repair, or to seek out skilled professionals in each trade for further information.
A home inspection will definitely give the buyer peace of mind and put the buyer's mind at ease that the home is in good shape. It can also become a negotiation tool in closing, and could inform the buyer of potential future maintenance and upkeep.  A seller of a home may also request a home inspection before the home is put on the market.  This may assist the seller in setting a price, correct any issues with the home before it is put on the market, or merely having a pre-inspection report available for buyers informing them that the seller has nothing to hide.
Lastly, remember I am your point of contact and will become your automatic go-to-person. I will coordinate with all the professionals to ensure your transaction is smooth, and a stress free process for you and your loved ones.