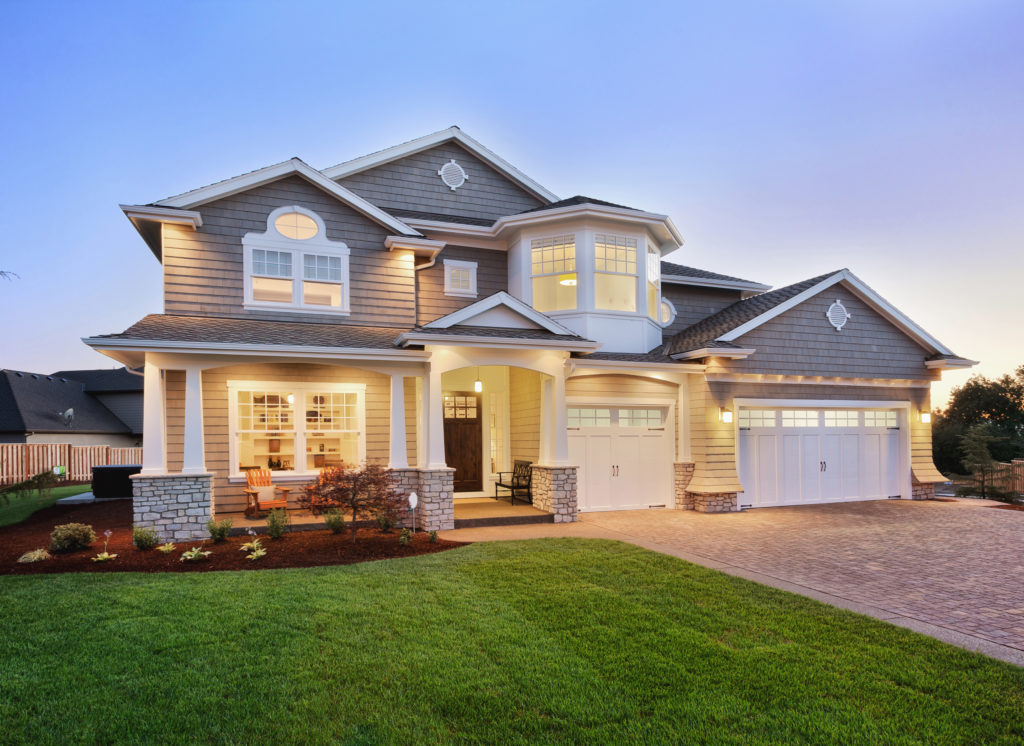 Why Sell With Me?
My solid track record in the Sarasota, Longboat Key, and Siesta Key area combined with my savvy marketing knowledge has enabled me to market properties at a higher price and close faster.
Setting the right sale price
Setting the list price of your home is the most important step in your sale. Set too low, you may lose money, but set too high and your home may sit too long.
I use a combination of modern technology via accurate market reporting and the latest Comparative Market Analysis (CMA) to establish an in-depth analysis of your home's worth in today's market. The final touch is my in depth knowledge of the area, which allows me to tweak the right sell price based on your home unique features.
My local and state-wide brokers list allows me to launch your property either privately to my network or during a broker only open house event where their ready, willing and able buyers can get first pick at your property before the listing goes live. 6 out 10 time we receive an offer before the listing is live on the MLS.  It also allows me to fine tune the pricing, correct my marketing strategy thanks to the feedback of like-kind agents in the community and finalize any decoration, renovation or touch-ups your property may require.
Preparing your home
A well presented home will sell faster and for a larger amount than one that is not presented properly. I will assist in staging, and prepping your home to attract the widest variety of buyers. We have miracle providers who can turn the most chaotic of homes into the most likable property. Think of an instant make-over. Remember prospective buyers very often cannot envision what your home could look like in their own setting so keeping things neutral helps tremendously.
Strong of my long years of experience as a Realtor® and developer, I can assure you that a turn key home or move-in ready is the #1 priority for a buyer out there.  A clean, painted, and well landscaped home will attract more buyers and will sell faster and for a higher price than a home that needs attention. Additionally, buyers feel more comfortable purchasing a well-cared for home because if what they see looks great what they can't see must be in good shape as well. In readying your house for sale, consider giving prospective buyers a sense of confidence and transparence.
I will help you determine:
how much you can afford to spend for immediate must do repairs
minor interior and exterior touch ups that will elevate your home instantly
consider staging the home or take a bridge loan to update more serious issues or structural elements
Maximizing exterior and interior and curb appeal by following these tips:
People do judge a book by its cover
Keep the lawn edged, cut and watered regularly.
Trim hedges, weed lawns and flowerbeds, and prune trees regularly.
Check the foundation, steps, walkways, walls and patios for cracks and crumbling.
Inspect doors and windows for peeling paint.
Clean and align gutters.
Inspect and clean the chimney.
Repair and replace loose or damaged roof shingles.
Repair and repaint loose siding and caulking.
Keep walks neatly cleared of kids toys, bicycle and clutter.
Adding planters, flowers, near your front entrance for a homy feeling.
Re-seal an asphalt driveway.
Keep your garage door closed.
Store RVs or old and beaten up cars elsewhere while the house is on the market.
Apply a fresh coat of paint to the front door.
Enhance your home's interior by:
Giving every room in the house a thorough cleaning, as well as removing all clutter. This alone will make your house appear bigger and brighter. Some homeowners with crowded rooms have actually rented storage garages and moved half their furniture out, creating a sleeker, more spacious look.
Hiring a professional cleaning service, once every few weeks while the house is on the market. This may be a good investment for owners who are busy elsewhere.
Removing the less frequently used, even daily used items from kitchen counters, closets, and attics, making these areas much more inviting. Since you're anticipating a move anyhow, holding a garage sale at this point is a great idea.
If necessary, repainting dingy, soiled or strongly colored walls with a neutral shade of paint, such as off-white or beige. The same neutral scheme can be applied to carpets and linoleum.
Checking for cracks, leaks and signs of dampness in the attic and basement.
Repairing cracks, holes or damage to plaster, wallboard, wallpaper, paint, and tiles.
Replacing broken or cracked windowpanes, moldings, and other woodwork. Inspecting and repairing the plumbing, heating , cooling, and alarm systems.
Repairing dripping faucets and showerheads. Buying showy new towels for the bathroom, to be brought out only when prospective buyers are on the way.
Sprucing up a kitchen in need of more major remodeling by investing in new cabinet knobs, new curtains, or a coat of neutral paint.
Listing and advertising your home
The power of two MLS allows me to cover more potential buyers and give your home more exposure. Fortune International Realty is also present internationally with several offices in South America. My vast network of home buyers over the years is also an excellent source of exposure to your properties. Repeat clients send their friends and family as a testimony of my service quality but also often check-in our website for the latest deals.
Marketing Your Home
Selling a home takes a well thought out game plan. We have just that ready to list your home.
View Our Marketing Plan
What's Your Home Worth?
Not sure if this is a good time to sell? Wonder how much you could get for your home? Let us create a comparative market analysis for your home to answer those questions and more.
Closing Costs
Customary closing costs can differ depending on the county in Florida where the home is located. For example, it is customary in Dade and Broward County for the buyer to choose the title company and pay for the title policy both for the owner and the lender.
Here is a non exhaustive list of common costs you can expect; keep in mind these may vary as taxes are based of laws voted and passed all the time:
Documentary Stamps: Most commonly referred to as doc stamps, this is a fee collected based on the sales price of your home. This is an excise tax levied upon the transfer of ownership. The only county that has a different fee structure is Dade County. The remaining counties in Florida pay the same percentage of the sales price.
Title Search and legal: This fee is charged to look at the history of ownership and liens for the property. It is crucial to review it with your attorney so you know if any liens or encumbrances are attached to your title. Your attorney may represent you during the closing, sign documents on your behalf via a power of attorney or create a corporate resolution if you have an LLC.
Courier Fee: If you have a mortgage, a fee will be charged to send the payoff funds to the lender
Estoppel Fee: If you own a condo or have a homeowners association that charges dues, then a fee will be collected to determine payoff. Double check if a master association exists as you will be responsible to obtain a second estoppel letter. Rush fees can be charged for expedited process.
Property Taxes: Property taxes will be pro-rated to the day of closing. They are assessed by the county assessor and collected by the tax collector. The Florida average is 1.1% of the property assessed value across which is below the national average at 1.21%. The tax becomes available in November 1st of each year and if you pay early you can get up to 4% discount until March of the following year until the tax is deliquant.
Real Estate Commission:  If you had your home listed with a real estate company, then you probably owe real estate fees. Check your listing agreement as this is negotiated between yourself and your real estate brokerage.
Pest Inspection:  If your buyer is getting a VA mortgage, you may have to pay for the pest inspection. Traditionally, the other mortgage loan types do not require the seller to pay this.
Closing Fee: This fee can go either way (buyer or seller) and is up for negotiation.  I have mostly seen the buyer paying for this but in certain case if you want to offer a concession to the buyer to close faster this may be offered.
Title Insurance: This one is also negotiable. If the buyer is getting a mortgage, they pay for a lender's policy, but there is also an owner's title policy.
Capital Gain Taxes: You may be responsible to pay for capital gain tax. Ask me about a 1031 Exchange to differ the capital gain by reinvesting in like-kind property via an approved intermediary. This is a great way to reinvest smartly and delay you tax payment until your next reinvestment for as long as you want.
Withholding Tax: 

If you are a non-US citizen, you may have 15% of the contract price withheld until the IRS is satisfied 

that all due taxes are paid. It is retained by the closing agent. If you are a non-US citizen, I recommend you to purchase via an LLC to circumvent that issue seek the advice from an attorney or an accountant.

Miscellaneous Costs: You may have to cover some unforeseen repairs that came up during the inspection of the buyer or pay a credit at closing to the buyer to cure these issues. There may also be additional costs such as fax, courier and wire fees, especially if you choose to close by mail or using a power of attorney. Remember any outstanding debt especially related to your mortgage will need to be satisfied in order for you to transfer and the buyer to obtain conveyance of the deed.